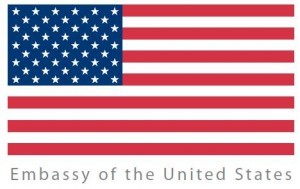 During  March-April months, the project team of PRO DIDACTICA Educational Centre made the monitoring visits to the six local NGOs that implement projects to strengthen community partnerships. The projects are implemented by the generous support of the American people through the U.S. State Department.
Thus, on March 22, we attended the opening of the Resource Center for children in difficulty from High School "Mihai Eminescu" Ulmu Ialoveni part of the  project "All for education, education for all". We was pleasantly surprised by the quality of education, developed in partnership with parents, representatives of local public  autorities and social services from the village and district. School principal, mayor, representatives of Ialoveni Department of Education, Center under the church, parents and teachers shared their problems, but also beautiful hopes about the future of children and the village, which is created including this project.
The center was equipped with furniture, school supplies, games and literature for children and parents, in the amount of $ 1,000 and is open daily for pedagogical support services, offered to children and parents by teachers and parents as volunteers.
Next visit will be held weekly in the order followed: APP New Generation Zirnesti, Cahul, AO Veghetorul, Agronomovca, Ungheni,  AOPP Unţeşti, Ungheni, AO Hope, Cuşmirca, Soldanesti, AO Paladium, Voloviţa, Soroca.
Also note that to promote project activities and their visibility has published a booklet in an edition of 250 copies. We open to disseminate the project best practices, convinced that local NGOs need support through extra-budgetary investment and educational networking.
Project Coordinator: VIORICA Goras-Postică