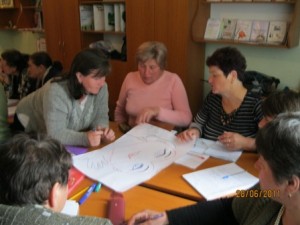 During the period June 20 – June 30 trainers from Educational Center PRO DIDACTICA are implementing a training program for teachers and managers from primary level. The training sessions involved 99 teachers from Orhei. The purpose of this activity is to support the developing and updating of teachers professional skills.
Among the topics requested by participants and discussed within the training program are: Didactic communication, Classroom management, Educational partnership, Psychological support,Project management, Teacher Leadership etc.
The activity is organized in partnership with the Department of Education, Youth and Sport Orhei and will take place at the Lyceum "Ion Luca Caragiale", Orhei.
Lilia NAHABA,
Program Coordinator