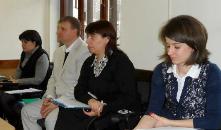 On 7 February, the Educational Center PRO DIDACTICA, hosted the first meeting of the Working Group, whose mission is to define the general framework of project implementation and monitoring activities for to achieve the objectives for the entire period the project.
Organized meeting held a workshop character. Agenda proposed examining terms of reference for newly created group and planning needs assessment for institutions and private firms: key issues  needs assessment methodology, the persons involved. Also at the workshop were presented several proposals and suggestions that would help develop tools for needs analysis. Needs assessment is one of the main activities of the project, planned for February and March.
Members of the working group are representatives of the Ministry of Education, the Technical University of Moldova and the five pilot schools: the Chisinau College of Informatics, the Balti College Polytechnic, the Cahul College Industrial Educational, Vocational School No. 5 from Balti  and Vocational School No. 6. from Chisinau.
Working Group members are specialists who are informed about the current situation and current educational policy documents relating to technical vocational education in general and technical vocational ICT in particular.
The project "Advancing quality in ICT  vocational education in Moldova " is coordinated by the Educational Center PRO DIDACTICA, in partnership with the National Association of Private ICT Companies, funded by the Austrian Development Agency (ADA), of Austrian Development Cooperation funds.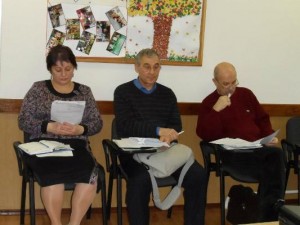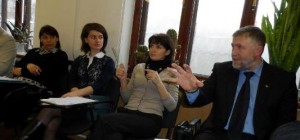 Educational Center PRO DIDACTICA is a non-governmental organization founded in 1998 which aims to promote the principles of an open society by supporting people and organizations interested in learning and continuous development, to facilitate their personal and professional affirmation and better integration in society.
National Association of Private ICT Companies (ATTIC) is an NGO whose mission is to strengthen the competitiveness of the Moldovan Information and Communication Technology (ICT) and its promotion as a key factor for economic growth and sustainable development of the country. Internationally, ATIC promotes sector as a reliable partner and potential to meet the needs of customers interested in the field of information technology outsourcing and business process.
Austrian Development Cooperation (ADC) supports countries in Africa, Asia and Central America as well as in South Eastern and Eastern Europe in their sustainable social, economic and democratic development. The Foreign Ministry (FMEIA) plans ADC strategies and programmes. The Austrian Development Agency (ADA), the operational unit of ADC, implements these together with public institutions, non-governmental organisations and enterprises.