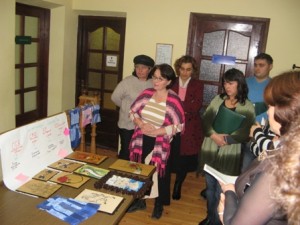 During 24-25 November and 1-2 December, at Educational Center PRO DIDACTICA took place the final activity of the project first year. It was attended by local coordinators from 50 project schools. In this activity, were presented positive practices, successes, including quantitative and qualitative indicators of the progress in development of the extracurricular activities during 2011 year. Meanwhile, schools who implemented successfully the project have a chance to continue local projects in next year. In 2012 we will support all extracurricular activities initiated in 2011 and one new extracurricular activity.
The project goal is to support rural schools in creating conditions for the children from socially vulnerable families to stay in school and keep their motivation for learning and development, in a situation when their families are severely affected by the economic crisis. The total project budget is $ 959,000, and is awarded by Emergency Fund through Soros-Moldova Foundation.
In 2011, 50 rural schools, which have a large number of children from socially vulnerable families, received grants: direct support (winter jackets and/or footwear and school supplies to 2200 children from low-income families who desperately need them) and support for development of more than 130 extracurricular activities focusing on vulnerable children's interests and their needs for personal development and social integration. Teachers involved in extracurricular activities were involved in professional development programs.
Schools that have successfully implemented the project in 2011 will receive financial support in 2012 for the development and implementation of extracurricular activities in order to better motivate the children from disadvantaged families to stay in schools, and benefit of qualified support for personal development and social integration.