Explore!                Participate!                Change!
Network of Education Policy Centers (NEPC) is an international non-governmental membership organization that gathers 23 institutional members from 18 countries and 4 individual members. Educational Center PRO DIDACTICA became the NEPC member in 2015.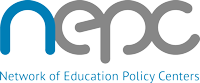 NEPC Secretariat, established in Zagreb in 2006, has implemented over a dozen multi-country projects addressing and exploring current issues in education, driven by the need for independent and information-based policy analyses, advocacy for equity, and effective, sustainable solutions in education policy processes in the last couple of years.
The mission of NEPC is promoting flexible, participatory, evidence-based, transparent education policies reflecting open society values, which mean proactive policy initiatives as well as advocacy and monitoring activities of governments and national education systems.
The programmatic areas of NEPC implemented through 3 strategic plans endorse the vision of an open, democratic, multicultural, and pluralistic society in which the education system plays a fundamental role. NEPC operates through three types of action: advocacy, learning, research. The three actions are interconnected and aim
to explore education policy, issues and practices (research);

to propose solutions and present evidence-based recommendations (advocacy) and

to share knowledge among members and education stakeholders to achieve sustainable and efficient change in education (Learning).
This year NEPC celebrates 10 years of prodigious activity a regional and international levels. In this context, on 13 May 2016 PRO DIDACTICA has organized the NEPC day. One of the key activities was the Teacher Club "PAIDEIA", where were presented the mission and vision of the network, the core activities, which aim to promote flexible, participatory, evidence-based, and transparent education policies, reflecting the educational values ​​of an open society. The participants mentioned the importance of joint efforts at the national, regional and international levels for improving the education system and ensuring a child friendly environment. PRO DIDACTICA as a NEPC member promotes the values ​​of an open and democratic society, contributing to develop this network into a strong formally established network of leading education policy centers, a global actor with local and regional expertise in education policy that promotes the values of an open, democratic, multicultural, and pluralistic society.
NEPC Contact:
Amruševa 8, 10 000 Zagreb, Croatia
Phone: + 385 (0)1 558 7976,
+385 (0)1 558 7975
Fax: +385 1 55 09 428
E-mail: nepc@edupolicy.net
Skype: nepc.edupolicy
http://www.edupolicy.net/